Chart for good choice

― Choosing a Sharpening stone Chart ―
HOME
>
How to choose a Sharpening stone chart
You will always find your favorite grindstone.
A wide range of users, from first-time users to experienced sharpeners, can use this product comfortably.

― ​​​​​​​Grid size standard ( for your choice ) ―
220~320 grid size    rough stones ( to remove rust and nick from a knife blade)
400~1200 grid size    medium stone ( for dull knife)
200~4000 grid size    finishing stone (to finish beautifully)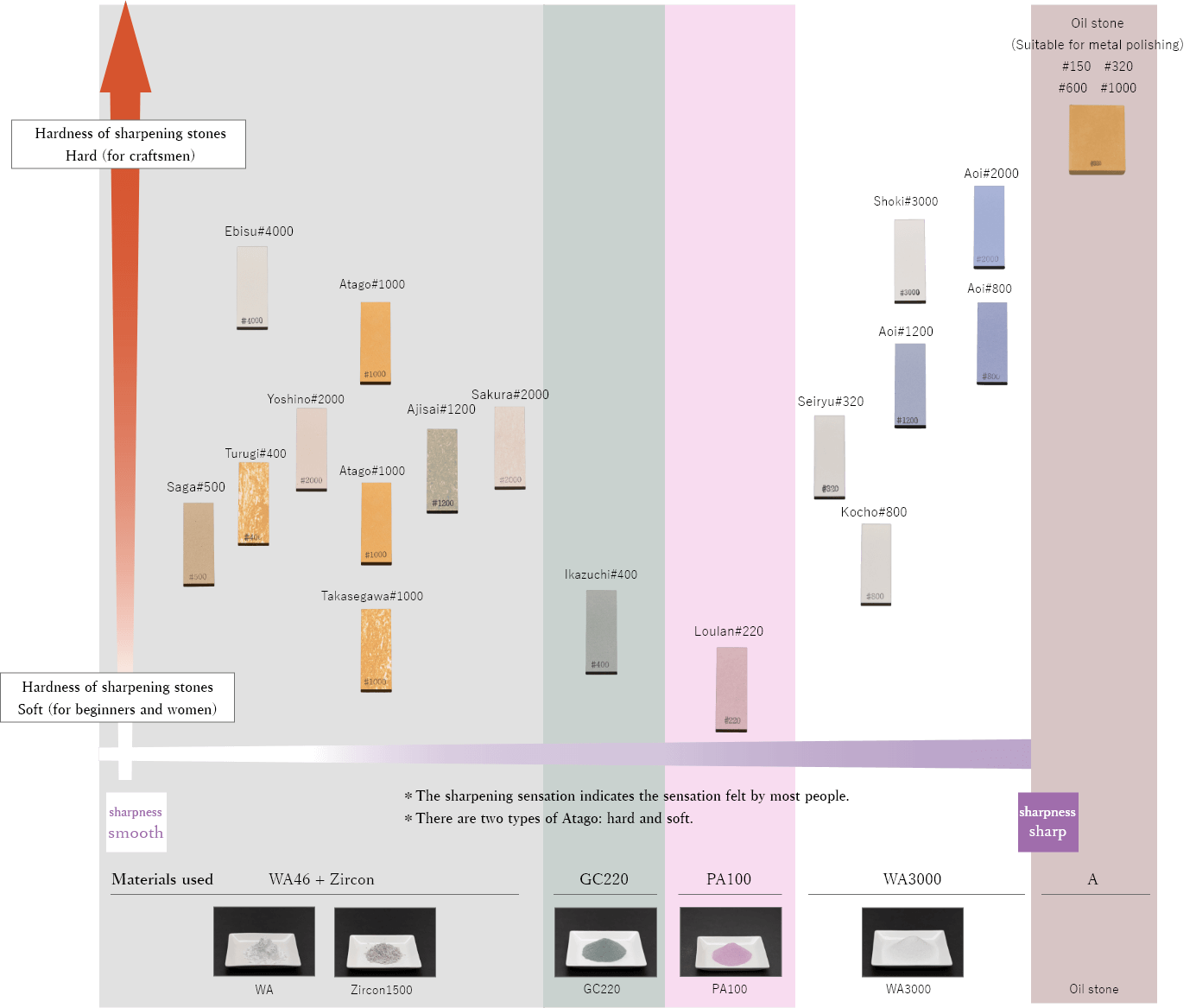 A sharpening stone that you can use comfortably is the right sharpening stone for you.
Choose a wheel that you can use comfortably according to your physical strength, preference and depending on which tool to maintain.
Original Series
Series made with appropriate abrasives (WA, GC, PA, Zircon) to suit the preference of the sharpener.
Please refer to the chart to make your selection.
AOI Series
Product series with increased toughness by adding cobalt to WA.
With a good balance of free and residual abrasive grains, it can be sharpened quickly while maintaining a firm hardness.
Craft Knife Series
The original series of sharpening stones made into a compact size(180×60×25mm) for craft knives. This size is recommended for those who have trouble keeping a large sharpening stone in the kitchen.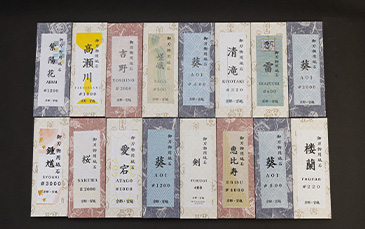 Give it's a try
How to sharpening
Cooperation
Director, Society for the Preservation of Japanese Traditional Techniques
Lecturer, Department of Architecture, Mukogawa Women's University
Mr. Kazuki Ueda, Representative Director of Yasutobudo Miyazaki

宮越製砥株式会社
Miyagoshi Seito Ltd.
〒601-8045
​​​​​​​京都府京都市南区東九条西明田町26番地
26 Nishi Akidacho, Higashikujyo,, Minami-ku, Kyoto-shi, Kyoto〒601-8045
FAX:075-691-3536
© 2021 Miyakoshi Seito Ltd.